Joan Burton – No Confidence Vote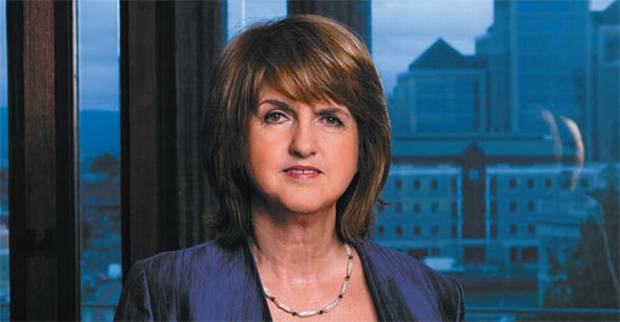 Joan Burton faces motion of no confidence as second State Board appointment emerges
The motion was tabled by the Dáil's technical group after it emerged Burton appointed former union boss David Begg as chair of the Pensions Authority.There was no public service advertising or appointments process.
The move is allowed under State Board Guidelines, but opposition TDs have attacked the Tánaiste over it.
The Irish Daily Mail reported that Burton appointed a second person to a state position using the same rule. The newspaper states that in June Burton appointed Ita Mangan as chair of the Citizens Information Board for a period of five years, without advertising the post.
The Mail also reported that at least three other ministers – Richard Bruton, Gerald Nash and Joe McHugh – have used the same exemption to make state appointments.
Speaking on Morning Ireland, Communications Minister Alex White defended his Labour colleague. He said Burton didn't break any rules when she made the appointment.
I haven't heard any credible challenge to the qualifications of David Begg. He is eminently well suited and well qualified for this position.
White said cronyism existed in the past when people who were "manifestly unsuited" were appointed to roles.
Speaking on the same programme, Independent Alliance TD Shane Ross said Burton is acting within the rules, but the rules in question are "appalling" and a breach of pre-election promises made by Fine Gael and Labour.
Begg will come before an Oireachtas committee to discuss if he is suitable for the job, but Ross said this is largely pointless as the committee has a government majority who will likely back Begg.
Ross said history has shown that "insiders" and supporters of the government of the day get these type of jobs.
"This is going to go on and on and on," he said.
Update:
Reported by the Independent, it is expected that Ms Burton is expected to comfortably survive the motion – which has been countered by a motion of confidence by the Government.