Outstanding Achievement for Students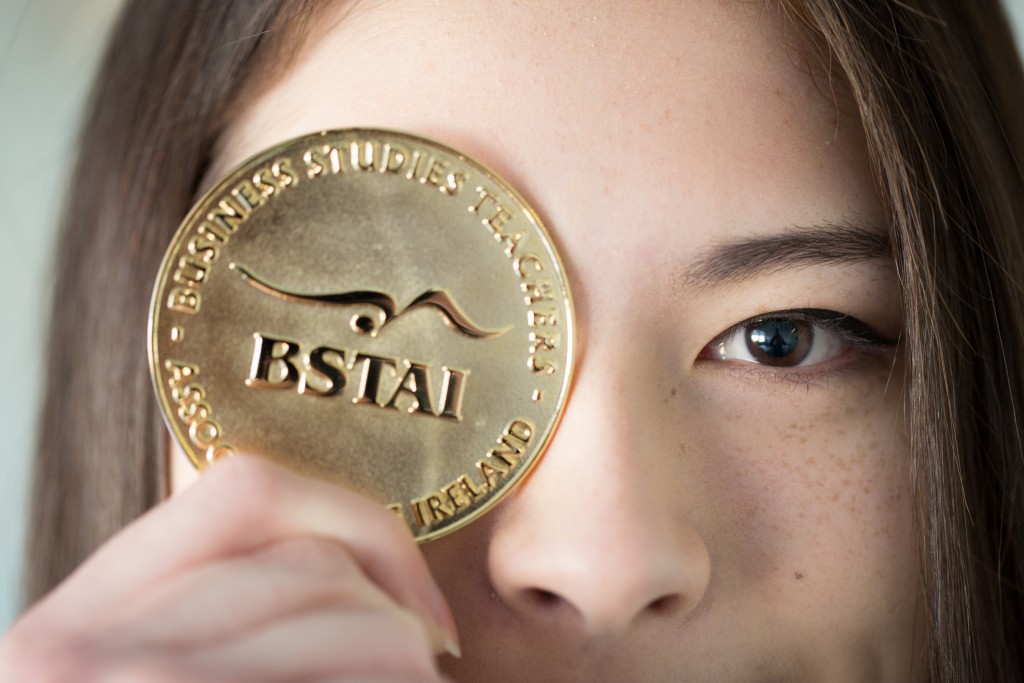 Top Scoring Business Students Awarded for Outstanding Achievement
Four students from secondary schools around the country have been awarded with gold medals for their outstanding achievements in last year's Junior and Leaving Certificate business exams.
The winners received their medals as part of the Business Studies Teachers' Association of Ireland (BSTAI) Achievement Awards, hosted by Banking & Payments Federation Ireland (BPFI) at their offices in Nassau Street, Dublin. The awards recognise the top scoring students nationally in Accounting, Economics and Business at Leaving Certificate Level and Business Studies at Junior Certificate Level.
The medals were presented by Jonathan Lowey, Chairman, Federation of International Banks in Ireland (FIBI), an affiliate of BPFI; Eddy Collier, CEO, Bord Gais Energy and Ultan Henry, President, BSTAI.
The winning students were as follows:
Leaving Certificate Business
Student: Sarah Coughlan
School: Dominican College, 204 Griffith Ave, Dublin 9
Teacher: Ms Dianne Mohan
Principal: Ms Olive Laffoy
Leaving Certificate Economics
Name: Daniel Gonzales
School: St. Michael's College, Ailesbury Rd, D4
Teacher: Mr Jonathan Traynor
Principal: Mr Tim Kelleher
Leaving Certificate Accounting
Name: Sara Finnerty
School: St Brigid's Vocational School, Loughrea, Co Galway
Teacher: Ms Carmel Mannion
Principal: Mr Sean Foley
Junior Certificate Business Studies
Name: Donagh Gribbon
School: St Francis Capuchin College, Rochestown, Cork City
Teacher: Ms Catherine McCarthy
Principal: Mr Diarmuid O'Mathuna