WeWork Launches in Ireland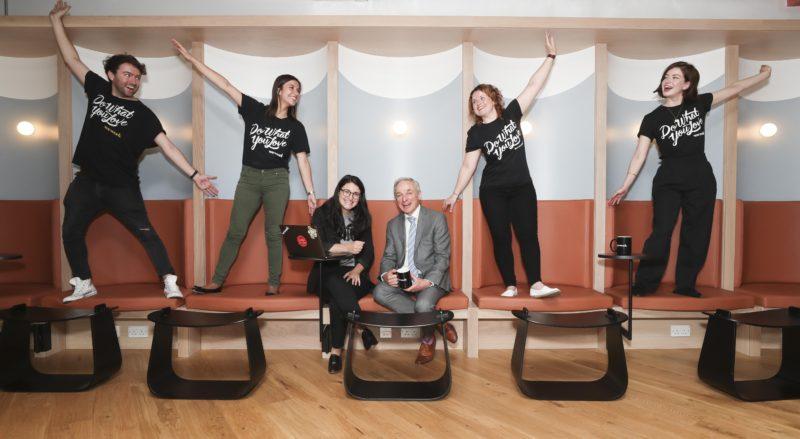 American shared workspace company WeWork has officially launched in Ireland. Minister for Education Richard Bruton opened the company's first Irish location in Dublin's Iveagh Court, near Iveagh Gardens on Harcourt Road. It is the first of three announced locations for Dublin.
The Iveagh Court building holds over 1,000 members and is already at capacity. The new Dublin workspace brings the number of WeWork locations to 74 cities and 22 countries around the world. WeWork has a total of 248,000 WeWork members worldwide.
Opening the building, Minister for Education Richard Bruton said: "WeWork is now in 74 cities across the globe – that shows a great spirit of entrepreneurship and innovation that will always find a home in the international-facing Irish economy. I look forward to seeing WeWork share that collaborative and innovative culture with the Irish startups and international enterprises that are based in and around their Dublin city centre locations."
Pictured above: Leni Zneimer, ‎General Manager, UK and Ireland, WeWork and Minister Richard Bruton TD with members of the WeWork Iveagh Court community team Joe James, Benedita Alves Bernarde, Annette Leach and Rebecca Stack
Image by: Conor McCabe Photography