Woodland Group Expands into the South-West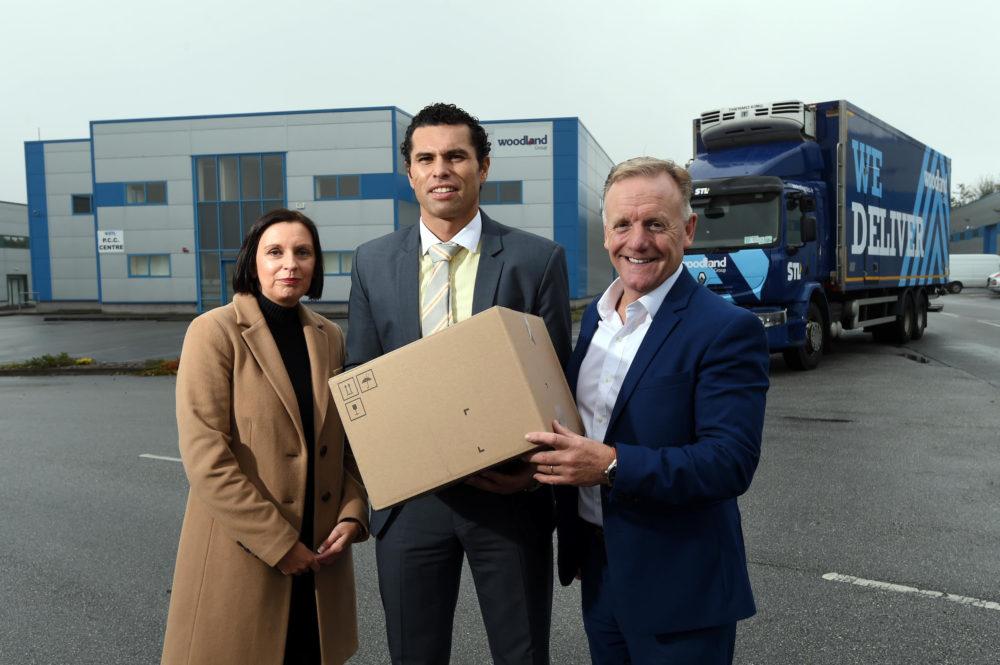 An independent global freight forwarding and supply chain specialist has announced its expansion into the South-West of Ireland. Woodland Group made the announcement outside of its new office and warehouse space in Westgate Business Park, Lehanaghmore, Cork.
As part of its offering, the company will be offering a free health check to all businesses in the South-West area that are interested in analysing their current logistics efficiencies.
Kevin Brady, Managing Director, Woodland Group Ireland, said he is excited to bring their global range of products and services to Munster, commenting:
"As global markets present themselves, there is a growing need for competent logistic solutions that can enhance established trade routes and help penetrate emerging markets. Woodland Group is well poised to fulfil this need with a strong, flexible global network that has the skilled workforce to support our customers fully."
Pictured above: GAA hurling legend Séan Óg O hAilpín, Kevin Brady, Managing Director, Woodland Group Ireland, and Pamila Coughlan, Business Development Manager, Woodland Group Ireland.