1,000 new jobs to be created in Irish space industry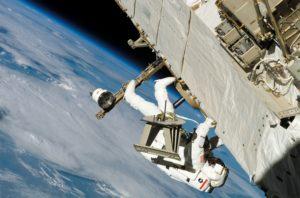 It was announced on Tuesday June 21st that Ireland's investment in the European Space Agency (ESA) is expected to double employment in the Irish space sector. This will result in over 1,000 high value technology jobs in the industry over the next four years. This news comes after an agreement between The Tyndall National Institute in partnership with Athlone Institute of Technology (AIT), Maynooth University and ESA on the establishment of a Space Business Incubator in Ireland – supporting 25 Irish Start-up companies in space related technologies by 2020.
Professor Ciaran O Caithain, President of Athlone Institute of Technology when speaking on the announcement stated: "I am delighted that Athlone is a collaborator in this initiative. We view ourselves as a highly innovative institution with a strong focus on research and to be involved in the establishment of a Space Business Incubator which will support 25 start ups in this sector is very exciting for us. Ireland is on par with Madrid and Paris in terms of 1 million plus investment start-ups, even though we're only a fifth of the size of London, so this agreement is a great step forward in adding to that start up community."
The number of companies in the sector is expected to expand to over 80 by 2020, generating annual revenues growing from €76 million in 2015 to €135 million by 2020. This investment will also double employment with the creation of over 1,000 high value technology jobs in Irish industry by 2020. Companies involved with ESA are also projected to increase a combined turnover from €274 million to over half a billion by 2020.
The Minister for Jobs, Enterprise and Innovation, Mary Mitchell O'Connor, this week welcomed the recently appointed Director General of the European Space Agency, Jan Woerner, to Ireland, she stated: "Our investment in ESA will manifest itself through new companies entering the space sector, scaling of existing companies and the development of a strong cohort of high technology start-ups, leading to increased sales, exports and jobs. Investment in ESA space programmes, given the pace of expansion of the Global and European space economies, will put high-tech Irish companies and researchers in a position to exploit this potential to the maximum."
Speaking during his visit, Mr Jan Woerner said: "Given the high level of technology innovation we have seen in Ireland, Irish space companies are ideally placed to gain a significant share of the global space market and are already expanding rapidly into it."
Following the signing of the agreement between ESA and the Tyndall National Institute, as Host of the ESA Business Incubation Centre, Kieran Drain Tyndall CEO said: "The Centre funded by ESA and Enterprise Ireland will support entrepreneurs and start-ups working in space related technologies that can be applied in both terrestrial and space exploration contexts. The ESA Business Incubation Centre programme is well known for its success in developing innovative start-ups, products and technologies."