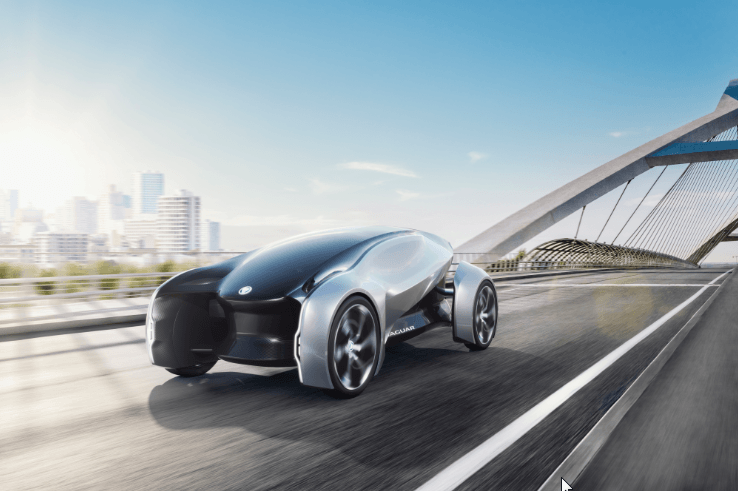 Ireland is keen to position itself as a hub for connected and autonomous vehicle (CAV) technologies and to share in a global market predicted to be worth €70bn by 2035. According to John McCarthy, Leader, Intelligent Mobility at Arup, around 100,000 new jobs could be created in Ireland in direct and indirect services for CAVs by 2030. Arup is an independent firm of designers, planners, engineers, consultants and technical specialists, working across every aspect of today's built environment.
First up, McCarthy points out that connected and autonomous vehicles are not one and the same thing. "They're two completely different markets that touch upon each other quite strongly," he says.
Likewise, he believes we will soon see the creation of environments where people, organisations and service providers – such as parking bays and charging points – will all support a user-centric system to service these technologies.
Fully autonomous vehicles, meanwhile, will be driverless, with no steering wheel or driving controls, and capable of making decisions without any human intervention.
CAV Ireland
To focus on the opportunities presented by these changes, Enterprise Ireland (EI), Science Foundation Ireland (SFI), ITS Ireland and the Department of Transport established a connected and autonomous vehicle forum – CAV Ireland – in early 2017.
"Over the past two years there has been much activity with the group in terms of understanding Ireland's value proposition and capability as well as identifying opportunities," says Ita Lynn, Project Manager in IDA Ireland's engineering and industrial division. "We have invited thought leaders and representatives from academia, industry and government to really understand where we currently are but, more importantly, what our strategy is going forward."
Lynn notes that the technology-intensive aspect of autonomous vehicles has attracted many tech companies that see a role for their own core competencies. These include Alphabet/Google self-driving car spin-off Waymo, as well as Apple, Microsoft, Intel, NVIDIA and Qualcomm. All of these players are investing in developing powerful microprocessors to allow them to meet artificial intelligence (AI) and data requirements.
Meanwhile, fleet operators, including rideshare and logistics companies such as Uber, Lyft and Didi, are also investing huge amounts in self-driving car operations.
Lynn believes that Ireland is well positioned to capture a share of this investment given its leading position in software, engineering and ICT research. She also points out that while Ireland has been a well established location for automotive suppliers, it is now also attracting leading car manufacturing companies such as Jaguar Land Rover and General Motors, both of which have recently set up software operations here.
Last year, Jaguar Land Rover announced plans to establish a new software engineering centre in Shannon (see panel). General Motors, which opened a logistics and tech support division in Limerick in 2013, has gone on to add an IT centre there responsible for developing its next generation of connected solutions for vehicle programmes including OnStar and Urban Active.
While other large FDI companies including IBM, Analog Devices, Cisco and Dell EMC are also investing in this space in Ireland, indigenous players are also making their mark. These include camera sensor developer Movidius, bought by Intel in 2016 for a reported €300m; internet-of things company Cubic Telecom, which provides location-based services to automotive OEMs; Arralis, a leader in radar and wireless communications; high tech antenna developer Taoglas; and Mergon International, which custom designs and manufactures automotive components.
Third-level response
Irish research facilities – including national software centre Lero in the University of Limerick and data analytics centre Insight – are helping to advance the sector through innovative work in ICT, internet of things, AI and software development.
At the same time, the academic sector is responding to a growing need for skills in AI and deep learning. For example, an online/part-time MEng in Connected and Autonomous Vehicles was launched by Institute of Technology (IT) Sligo in September 2018 with an initial cohort of 21 students.
According to Shane Gilroy, Programme Chair and Lecturer in Connected and Autonomous Vehicles at IT Sligo, the curriculum for the master's was originally developed by a group of German automotive manufacturers and suppliers led by BMW, Continental AG and Kempten University of Applied Sciences. Its objective was to improve the competitiveness of the German automotive industry in the design of driver assistance systems.
"IT Sligo has expanded this curriculum with the help of a steering group of the automotive industry in Ireland such as Valeo, Jaguar Land Rover, Analog Devices and Xperi to develop the skills necessary for the design of connected and autonomous vehicles," he says.
Cluster group
Sharing of information also plays an important role in driving the sector. For example, Vehicle of the Future (VOTF) is a cluster group co-ordinated by EI that aims to encourage collaboration in connected, autonomous, shared and electric technologies.
"A number of SMEs and smaller indigenous companies saw the need to connect with each other to find out what each of them does," says Ann O'Connell, Senior EU Programme Manager at Irish Manufacturing Research.
When the group held its first meeting two years ago at Mergon's facility in Castlepollard, Co Westmeath, 25 companies were in attendance. Over 90 companies attended the fourth meeting in February. "This clearly demonstrates the interest and industry engagement in the connected mobility sector," says O'Connell.
Gilroy also sees the growing attendance at CAV Ireland and VOFT meetings as a sign of the rapid rate of growth in the industry in Ireland over the past few years. "These networking groups have provided a catalyst for all companies and research partners in Ireland to form mutually beneficial partnerships to overcome new challenges in the field," he says.
Testing on Irish roads
Last October, Minister for Transport, Tourism and Sport Shane Ross announced that his department was working with industry stakeholders, other government departments and State agencies on guidelines for testing autonomous vehicles on public roads.
"These will be supported by a National Connected and Autonomous Vehicle roadmap and plan as well as a national
strategy for Intelligent Transport Systems generally," he said. "Public confidence in autonomous vehicles must be fostered."
"The facilities that Ireland has to offer in terms of education, research, climate and a highly skilled workforce have the potential for the country to become a significant player worldwide in the development of connected and autonomous vehicles," says Gilroy. "The final piece of securing Ireland's place in this new automotive revolution will come with the passing of government legislation to allow the full testing of connected and autonomous vehicles on specially designated sections of Ireland's road network."
[simple-author-box]