Kinzen Co-Founder Talks Real News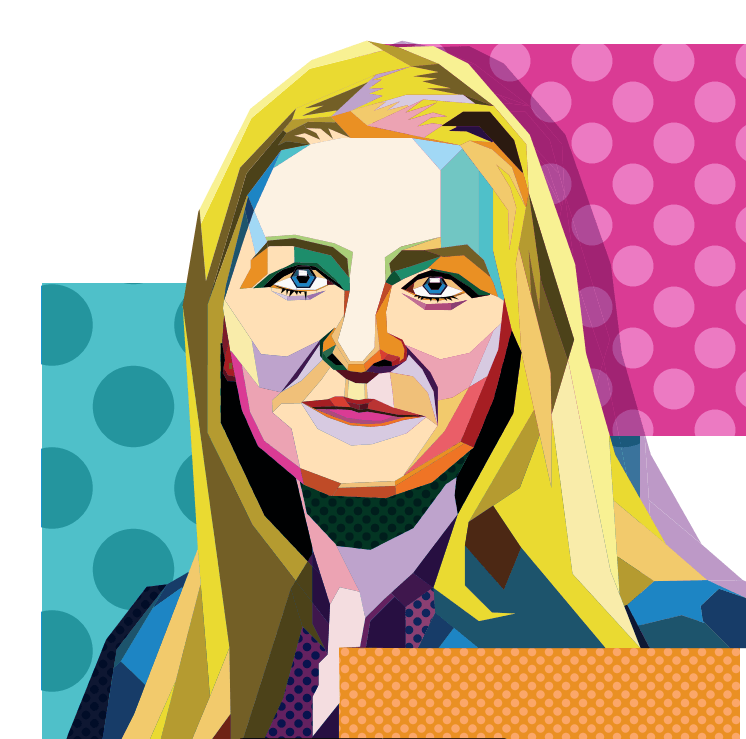 Áine Kerr started her a career as a political correspondent writing for national papers before becoming head of content and then managing editor at Storyful. Up until 2017 she led global journalism partnerships at Facebook in New York.
Kerr's dedication to improving how we consume news led her organically to her next venture as co-founder and Chief Operating Officer of Kinzen, a start-up developing solutions to control your news experience. Along with her co-founders Paul Watson and Storyful founder and former Twitter Ireland boss Mark Little, Kerr sought to create a news experience that the user can control and tailor to suit their needs and tastes – a personalised, authentic experience amid an era of misinformation, mistrust and fake news.
The trio have been in research and development mode since October 2017 and the first version of the
Kinzen ios app was released in early February. In building the app, Kerr and her two co-founders looked long and hard at the trends in the market and research surrounding news consumption, recognising that "a correction was coming".
"The future is personal. There is this move away from social and people want to take back that sense of control. That is why we built the ios app experience," she explains.
Personalisation with a purpose
Kinzen's community editor, along with a huge group of curators, built a source directory of trustworthy, authentic sources on the internet. The app pulls content based on your interests, your location and your profession, all chosen and specified by you the user. You can set up channels that are personalised to you, with the power to exclude or promote particular sources and topics.
You are also able to tailor your experience based on the time of the day you open the app, because
as Kerr so accurately puts it, "what you're interested in in the morning is very different to what you're interested in in the evening."
"In the morning I can say, I've got a 20 minute walk to work, just give me enough content for that
20 minute window," Kerr explains. This function provides users with a daily routine that is "personalised, meaningful and localised."
The Kinzen app is available on a free basic membership or on a premium membership, costing
€4.99 a month.
"An important principle for us from the get-go, at a time when so much content is disappearing behind pay walls, was to make sure that there was a free experience at Kinzen," Kerr explains.
That said, according to Kerr, there is a Netflix generation who have become sensitised to paying for news and are willing to pay for a service that will stop "the endless scroll" and provide some routine.
"Some will make comparisons to other news apps but we very much consider ourselves, first and foremost, a technology company that's helping citizens engage with publishers who produce quality content," says Kerr. "We absolutely believe that our differentiator is personalisation with a purpose."
Community spirit
To keep things interesting and allow users to feel they are "being challenged, being empowered to
see other content, and becoming more informed about the world around them", Kinzen has created a community, with dozens of channels ready for users to explore – the idea being that you can subscribe to other users' channels.
"On the one hand you are personalising according to you, but on the other hand you're going to broaden your mind, you're going to be challenged and you're going to see new sources," she says.
Kerr believes this function sets Kinzen apart from others in the market.
Plug and play
While the ios app will continue to evolve every month, Kinzen's second product, a personalised newsletter for publishers, is due to launch at the end of April. Reluctant to give too much away, Kerr says: "We are talking to a lot of international, national and local players in the market and this is definitely something that is resonating with publishers at the moment."
The newsletter will offer a "plug and play" service to publishers. "We build them a beautiful personalised
newsletter according to their particular needs, and their logos and how they want it to look and feel, then they plug it in and off they go," Kerr explains.
"Publishers gave up a lot of control to other platforms and distributors over the years. I see this as a way for them to build a personalised experience – one-to-one with their users – and hopefully build deeper engagement and loyalty. And, if the publisher wants to convert them to a member or a subscriber, this will be a good gateway to do it," Kerr highlights.
Coming from journalism backgrounds, this is an exciting service for both Kerr and her co-founder Little.
"We want to do something that is going to help the industry at a time of massive losses in revenue. We hope in the months to come as people check back on our website, you will start to see some big name partners that we're working with," she teases.
Going the distance
Kerr is proud of having "built a community from the ground up". She describes the Kinzen community as "incentivised".
"There's a recognition with the people who have come to us so far of, 'this is broken', and they want to play a part in fixing it. There's this mantra in platforms of 'move fast and break things' and we very much have taken the opposite which is 'let's move slow and build things'," she adds. "We're in this for the long run. We've a global ambition to really help people take back control."
[simple-author-box]