Bluebird Care Scoops Top Accolade at National Q Mark Awards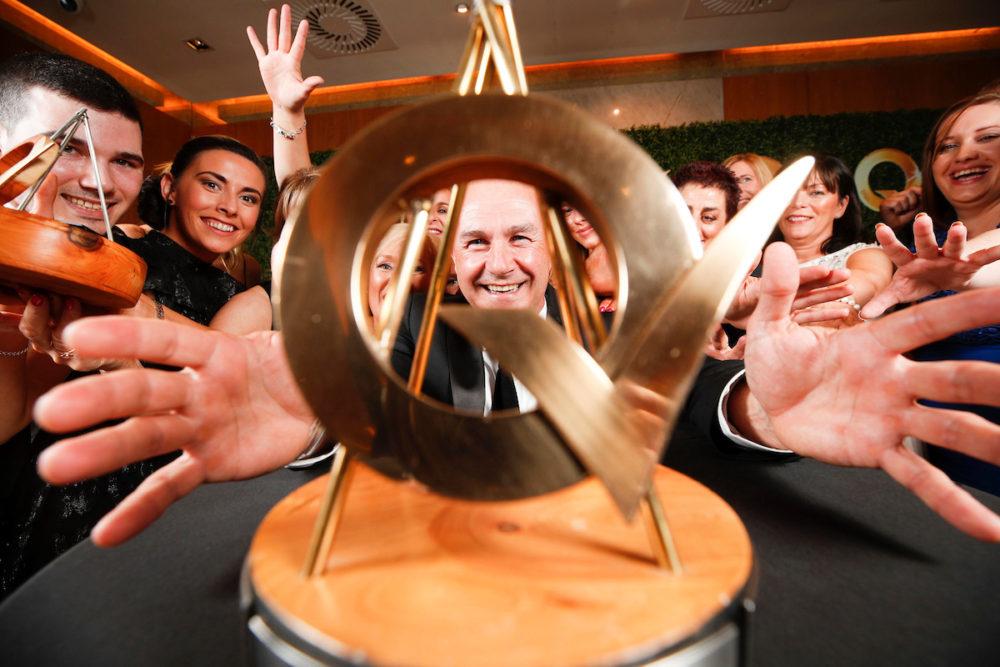 Home care service provider Bluebird Care Group has won the overall national title of Business Group of the Year at The National Q Mark Awards. The group's nominations for Galway, Wexford, Limerick, Clare, Cork, Tipperary and East Cork, Dublin South East and Carlow, Kilkenny and Waterford put it in the top 6.75 per cent of all audits completed by the EIQA on the island of Ireland. Bluebird Care Galway also won the Homecare Q Mark Award making it a double celebration for the group.
Responding to the win, Brian MacGoey, Managing Director of Bluebird Care Ireland said: "Being named the Q Mark business group of the year is testament to Bluebird Care's ongoing and unfaltering commitment to quality standards in homecare in Ireland."
With 26 offices nationwide and plans to open more around the country, Bluebird Care is a provider of home care services throughout Ireland.
Over 500 people representing 135 companies attended the awards ceremony at the Clayton Hotel, Burlington Road in Dublin 4. EIQA (Excellence Ireland Quality Association) has been the Irish national quality association since 1969. It audits the operating standards of thousands of organisations and businesses both in Ireland and internationally.
Pictured above: The Bluebird Care Group team celebrates winning overall national title of Business Group of the Year at The National Q Mark Awards