Calls For EMA to be Relocated to Ireland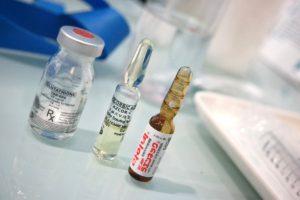 The British Irish Chamber of Commerce has called for UK and Irish pharmaceutical stakeholders to lobby for the relocation of the European Medicines Agency (EMA) from London to Dublin, in the wake of the Brexit vote.
John McGrane, Director General of the organisation, said: "In the aftermath of the UK vote to leave the EU, the European Medicines Agency, which employs 890 people and is the body responsible for approving all medicines for the EU, will be looking for a new home. Ireland should be that new home for the EMA."
According to IDA Ireland:
• Nine of the world's top 10 pharmaceutical companies are established in Ireland
• Ireland was the 7th largest exporter of medicinal and pharmaceutical products in the world in 2014
• €39bn in exports of pharma, bio and chemistry produce leave Ireland each year
• 75+ pharmaceutical companies operate in Ireland
• 33 FDA approved pharma and biopharma plants operate in Ireland
The British Irish Chamber of Commerce, which represents life sciences companies engaged in the sector across both Britain and Ireland, calls for the convening of a forum comprising of the leading stakeholders in the sector to engage proactively on how to address this challenge.
Deirdre Ardagh, Director of Policy with the Chamber, said: "Efforts will be needed to mitigate the potential loss of the Agency leaving Britain and Ireland completely, together with the 890 jobs, and the innovation hub the Agency fosters for the life sciences sector on our islands."