InBUSINESS Feature: Damage Limitation
The Volkswagen emissions scandal last September was a reminder to companies of the importance of having a robust crisis management plan in place. ORLA CONNOLLY examines why businesses should plan for such an event rather than react to it.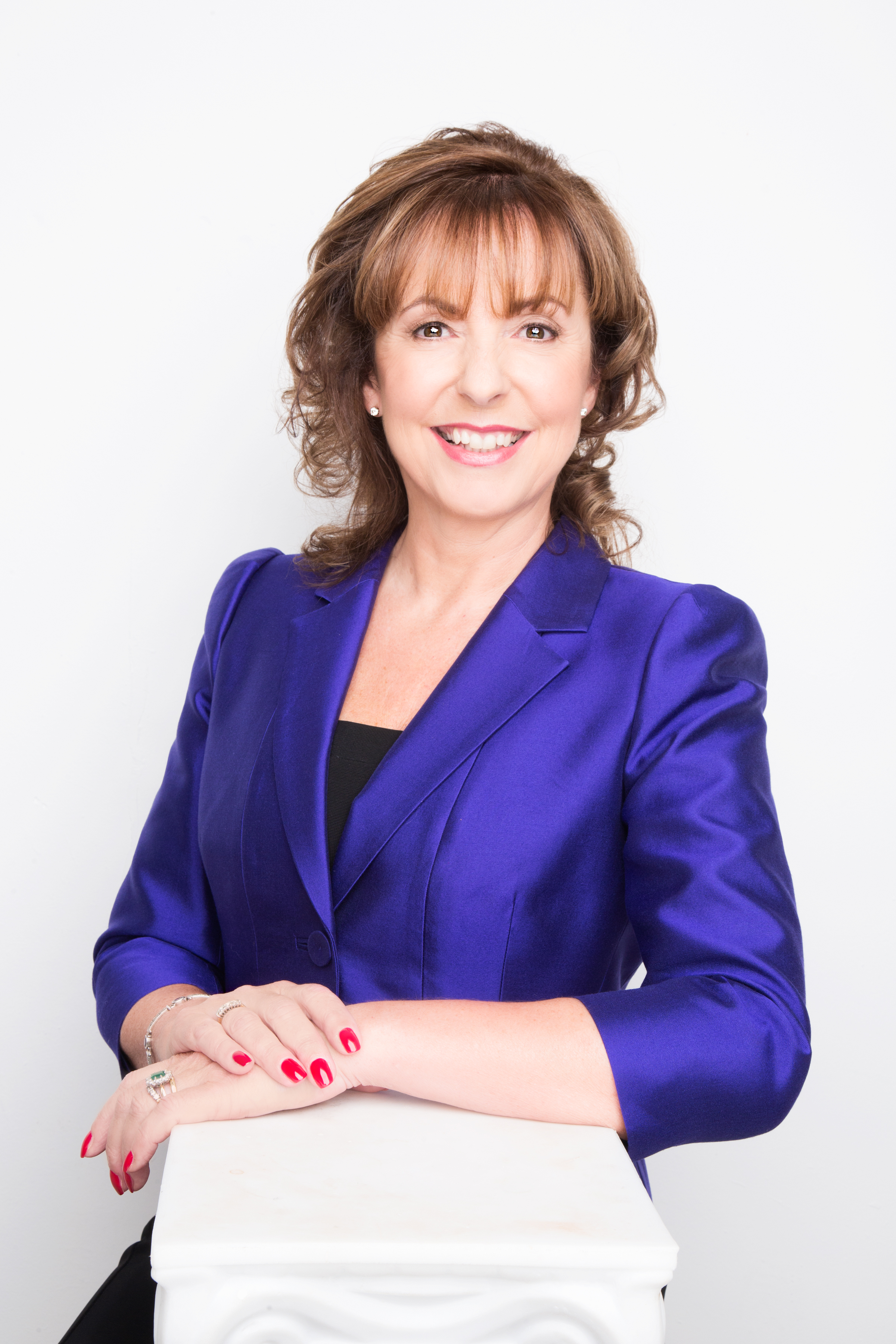 How many times have we heard of a major corporation being caught in a sticky situation? The news of Volkswagen's recent emissions scandal circled the press for weeks. Once it came to light that they were involved in using software to distort emission tests a media storm ensued that left their shares plummeting and their top executives red-faced. After bracing the initial storm, and tackling the crisis head-on, many thought the company had come out the other side, until it emerged that there were further deceptions Volkswagen had failed to admit. This wouldn't be the first time a global company had handled a scandal poorly and it will by no means be the last.
Someone who knows a thing or two about crisis management is media expert and former journalist Orlaith Carmody of mediatraining.ie. It's her job to advise corporations on how to best respond to a crisis, and emerge with their reputations intact. Not always an easy task.
According to Carmody, there are three key elements to successfully managing any crisis situation: "tell it all, tell it early and tell it yourself," a strategy that she believes will minimise any of the credibility damage caused by a corporate scandal.
Tell It All
Most corporations aren't well versed in the art of truth telling, so when asked to share all, many attempt to conceal possibly damaging facts. "There's nothing worse than prolonging a story and making a media mountain of it because someone only tells a little bit," advises Carmody. "They would have been so much better off being upfront, holding their hands up, saying we got it wrong and giving all the details that they can at that point in time. Then the media storm will subside."
In situations involving corporate deception, theft or impropriety, a consumer can be left with the feeling that their trust in the company was misplaced. For that reason, the best way to regain that trust is for a company to be immediately forthcoming with the full truth. If more damaging information leaks from other sources in later weeks, it will only serve to reaffirm the public's belief that their trust in the company had indeed been abused.
The recent scandal at the Volkswagen Group is a prime example of how corporations should follow the first step in Carmody's crisis management strategy. After the initial emissions scandal emerged, the carmaker was forced to admit a second illegal defeat device had been deployed in emissions cheating after initially denying it. This is something Carmody believes was a step too far from a consumer's point of view. "When you think of America alone in the first wave, the 11 million people who bought Volkswagens on the basis that they were safe and environmentally friendly, when they change their car are they going to buy Volkswagen again?" she asks. "I'm not sure they would. Now that there's a second wave you wonder is there any coming back for Volkswagen on this? In my mind I think we might be looking at a big rebranding exercise at Volkswagen in the next year or so."
Tell It Early
In previous years, the deadline to respond to a crisis was a press conference on the six o'clock news. Today that deadline is always right now. Due to the instant nature of social media, once a whiff of corporate impropriety hits the internet the news will spread like an infection. "Nowadays it's all over social media by the time the incident has happened," says Carmody. "By the time the group has even got to the building it's already all over the internet and that has changed the whole crisis management arch where it flares up and comes back down again."
The importance of savvy social media personnel who can get your message out quickly can't be undervalued when attempting to reduce the risk of bad press. "When there's a delay we fill the vacuum with suspicion, we fill the vacuum with rumour, we fill the vacuum with suggestion. So you need to get out there early for that reason," says Carmody.
Companies are advised keep in regular contact with the public throughout the course of a crisis situation. In the case of Volkswagen, their response was slow, which left the public confused about the details of the case.
Tell It Yourself
Having the head of the company address a crisis publicly can have a huge effect on how the news is received and then delivered by the media, according to Carmody. When a firm opts to have a spokesperson step in front of the camera at a time of crisis, there is a sense that those in charge are avoiding the issue, not to mention the blame. "You need a key person, the CEO, the person who is the face of the business. They need to be the person to go out front," she says. "Good communication between the company and the public can be a powerful tool in restoring some of the integrity lost by public aspersions."
Corporate scandals such as the recent Volkswagen crisis can be the most difficult to prepare for due to the often concealed nature of the details but it isn't impossible. Realising the importance of effective crisis management, companies are now being trained to deal with these stressful situations before there's even a hint of wrongdoing. Organisations are employing companies like mediatraining.ie to equip their staff with a fully comprehensive crisis management plan. These plans can vary from scenarios that include corporate rumours to a robbery or fire on company property.
Carmody advises that every company put in place the key elements of a crisis plan. "Who's going to deal with it? How are they going to deal with it? How quickly are they going to deal with it? What resources are they going to need? Put your plan in place and God forbid the day it all goes pear-shaped you can pull out your plan and you will hopefully stay ahead."
For a corporation hoping to avoid the fallout from a poorly handled scandal, the rules are clear: tell it all, tell it early and tell it yourself. One day of training with a crisis management team can prepare your staff for a situation that has the potential to dismantle your company. While you may want to predict only the best for your growing business, it's always nice to have that umbrella when stormy weather strikes.
Five Famous Corporate Scandals
Enron
American energies, commodities and services corporation Enron was the centre of perhaps the most famous corporate accounting scandal known to this generation. Once it was discovered that the company purposely falsified accounts in order to hide debts their stock went into free fall leaving shareholders and employees with worthless shares.
Bernard Madoff
In December of 2008 Bernard Madoff confessed that the assets management sector of his firm was a smokescreen for a Ponzi scheme that he had orchestrated. Madoff stole $20 billion from investor funds which included charities and celebrities such as Kevin Bacon and John Malkovich.
Martha Stewart
In July 2004 Martha Stewart was sentenced to five months in prison and five months house arrest after it was revealed she had been involved in insider trading of ImClone stock. Stewart's reputation as the perfect housewife and mother was more than a little tarnished by this scandal.
Tylenol
When leading pain reliever Tylenol was found to be tampered with by persons unknown, the company Johnson & Johnson's faced financial ruin. Even though the fault was not their own, they recalled all of the medication in the interest of public safety. It's believed that this act of public concern above the needs of the company is responsible for the survival of the brand.
Cendant
Before Enron there was the Cendant crisis. The Cendant accounting fraud case was largely considered the accounting scandal of the 1990s. Discovery of the fraud, considered the largest ever perpetrated at that time, eventually put two central players, Walter Forbes and Kirk Shelton, in prison. The scandal is believed to have cost investors $19bn.
VW Saga Continues
Volkswagen Ireland has apologised to its customers in the wake of its global emissions scandal but the Sunday Business Post reports that it is denying that it made any misrepresentations. In letters issued on behalf of the carmaker by Dublin legal firm AL Goodbody, Volkswagen Ireland said that while it takes the emissions issue very seriously "it has not accepted liability in relation to this issue." The saga continues.