EI-backed Companies Announce New Deals in Australia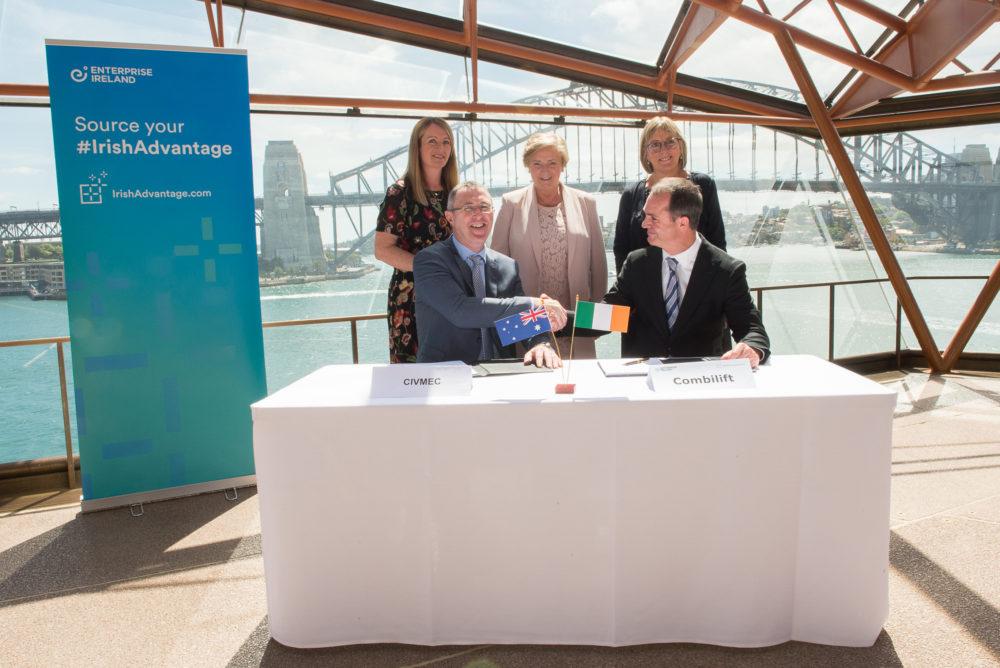 Enterprise Ireland-backed companies CurrencyFair, Combilift and Akari Software have announced new deals with Australian partner companies. The announcements were made at an Enterprise Ireland business lunch at Sydney Opera House, attended by over 200 Irish and Australian business leaders. The event was a key cornerstone of the Enterprise Ireland trade and investment programme to Australia, organised in the context of the President of Ireland Michael D. Higgins' state visit to Australia. President Higgins was guest of honour at the event.
CurrencyFair, the world's first peer-to-peer currency exchange marketplace announced that it has reached the significant milestone of over €5 billion being traded on its platform worldwide, with $1 billion of this being traded in Australia.
Combilift, the Irish manufacturer of multi-directional forklifts based in Monaghan, announced that it has signed a $1 million contract with Civmec, an Australian construction and engineering company.
Akari Software, a world leader in curriculum management software development announced that six universities in Australia and New Zealand are deploying their software, with the combined contracts valued at over €5 million. The University of Sydney is the latest university to deploy Akari's software, having recently signed a three-year contract with the Cork based company.
Witnessing the contract signings, An Tánaiste and Minister for Business, Enterprise and Innovation, Frances Fitzgerald TD said: "The global success that CurrencyFair, Combilift and Akari Software have achieved is outstanding. World-class Irish companies are hugely important for our economy, delivering employment growth in Ireland. The focus of my Department through our agencies, and trade missions is to support more companies to achieve international success, particularly those who are Brexit exposed."
Pictured above: Mary Kinnane, Director of Enterprise Ireland Australia and New Zealand, Frances Fitzgerald TD, An Tánaiste and Minister for Business, Enterprise and Innovation, Julie Sinnamon, Enterprise Ireland CEO, Pat Tallon, CEO, Civmec, and Chris Littlewood, Combilift Australia Business Development Manager