EY Entrepreneur of the Year Awards Shortlist Announced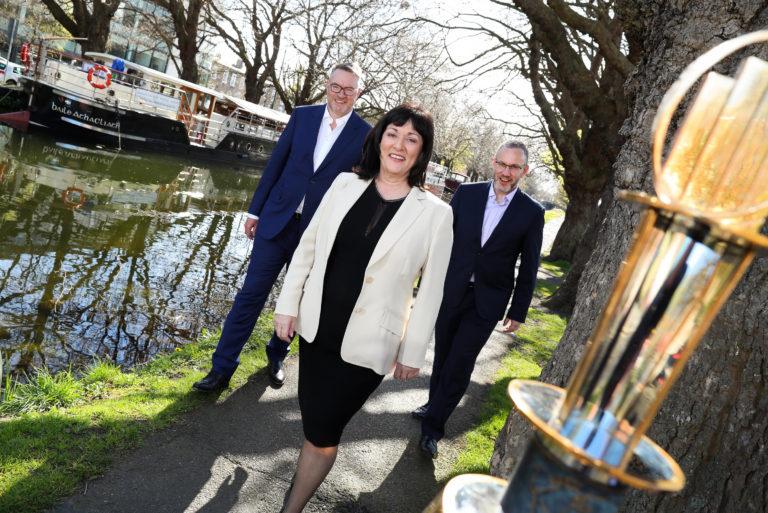 The shortlist for the 2018 EY Entrepreneur of the Year (EOY) awards has been released, with 24 finalists selected to compete across three categories. The awards are now in their 21st year in Ireland.
The category winners and an overall 2018 EY Entrepreneur of the Year award winner will be announced at a ceremony in Dublin in October. The judging panel will consider a number of criteria including innovation, value creation, strategic direction, financial performance, national and global impact and the entrepreneurs' contribution to society and industry. The overall winner of the 2018 programme will go on to represent Ireland at the World Entrepreneur of the Year in Monaco in June 2019.
The finalists in this year's emerging category are:
Darragh McCarthyof FinTrU
Paddy Finn of Electricity Exchange
Joe Wiley of Amryt Pharma
Patrick J Rigney of the Shed Distillery of PJ Rigney
Elaine Sullivan of Carrick Therapeutics
David and Sandra Whelan of VR Education
Eoin Leonard of i3PT Certification
Noel O'Hanlon of Genises Automation
In the industry category the finalists are:
David Maxwell of Boojum
PJ Flanagan of H&MV Engineering
Dominic Fitzpatrick of the Irish News
Bill Wolsey of Beannchor Group
Vicki O'Toole of JJ O'Toole
Louise Kennedy of Louise Kennedy
Gareth Chambers of Around Noon
Rachel Doyle of Arboretum
International category finalists include:
Peter Keeling of Diaceutics
Tony Richardson of Venn Life Sciences
Peter Coppinger and Daniel Mackey of Teamwork.com
Ray Cole of Virginia International Logistics
Barry Napier of Cubic Telecom
Mary McKenna of Tour America/Cruise Holidays
Damien McGovern and Pat Lynch of Compliance & Risks
Áine Lecky and Eibhlin Murphy of Major Equipment (Intl)
Pictured above: Michael Carey, East Coast Bakehouse; Anne Heraty, CEO CPL Resources; and Kevin McLoughlin, partner lead for the EY EOY programme.
Photograph by: EY