Minister Humphreys Awards Prize to Elevator Pitch Competition Winner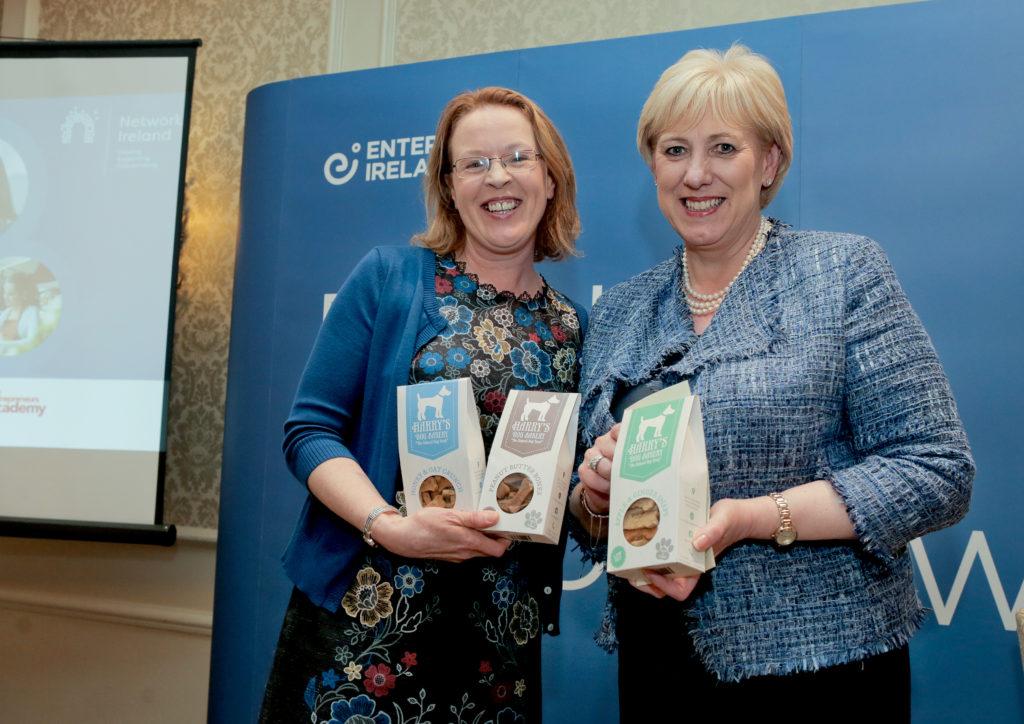 The Minister for Business, Enterprise and Innovation, Heather Humphreys, has presented a prize worth €3,000 to the winner of an Elevator Pitch competition in Co. Monaghan. Martina Woods, the founder of Harry's Dog Bakery, which produces gluten and wheat-free dog treats, was awarded the prize as part of the Fuelling Ambition 'Lead and Succeed' Roadshow event. The roadshow was organised by Enterprise Ireland and Network Ireland, in conjunction with the Entrepreneurs Academy, and was attended by business women and entrepreneurs from the North-East and border region.
The Co. Monaghan Roadshow was the final in a series of free-to-attend events which took place across the country during March, April and May which aimed to encourage, support and drive the ambition of female entrepreneurs nationally by showcasing thriving Irish business women and entrepreneurs. The Elevator Pitch competition offered a cash prize package, sponsored by Facebook, worth €2,000 at each location, as well as additional prizes worth up to €1,000.
Speaking at the event, Minister Humphreys said: "I am greatly impressed, not only by the number of ambitious women participating in the Fuelling Ambition Roadshow here in Monaghan, but also the diversity of start-ups that are emerging from the border region. We need to encourage entrepreneurs to create new enterprises and jobs right across the country, and I want to especially encourage the women of Monaghan, Cavan and the surrounding counties to explore and develop their business ideas. As a Government, we want to ensure that women in business have the supports they need to realise their full potential, and this is a big priority for my Department's agency, Enterprise Ireland."
Pictured above: Martina Woods, founder of Harry's Dog Bakery with Minister Heather Humphreys TD