Virgin Media to Acquire UTV Ireland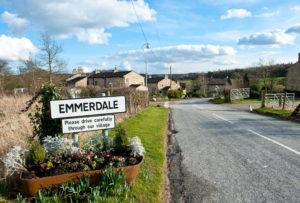 Virgin Media Limited, a wholly-owned subsidiary of Liberty Global plc has announced that it has entered into an agreement with ITV plc to acquire UTV Ireland. The company will purchase the nation's newest free-to-air commercial broadcaster for €10 million which is expected to be funded through existing liquidity. The agreement also includes a comprehensive 10 year output deal for Ireland for ITV produced programming.
The proposed transaction follows the successful acquisition of TV3 Group last year and on completion of the acquisition, UTV Ireland will become part of Virgin Media which will be an essential step to securing the channel's long term future. UTV Ireland is a general entertainment free-to-air channel which is available on Virgin Media, eir Vision, Vodafone, Sky and Saorview. Among the most successful programmes in its portfolio are Emmerdale and Coronation Street, as well as live streaming and catch-up services.
Tony Hanway, CEO of Virgin Media, said: "We are delighted to welcome UTV Ireland to the Virgin Media family. This investment demonstrates our commitment to provide great entertainment for Irish viewers and adds Ireland's newest TV channel to our existing portfolio which includes TV3 and 3e."
Pat Kiely, Managing Director of TV3, said: "Today's announcement represents an exciting new chapter for the Irish television industry. Virgin Media's investment in TV3 has already supported the expansion of our studio facilities and increased production of originated content. The proposed acquisition of UTV Ireland will ensure further investment in the independent Irish television sector as we continue to compete head on against significant local and international competition."
This acquisition will be subject to competition and regulatory approval from the Competition and Consumer Protection Commission and the Broadcasting Authority of Ireland as well as a separate media plurality test by the Irish Government. It is expected the transaction will be cleared in the coming months.