The Digital Hub Attracts Five New Companies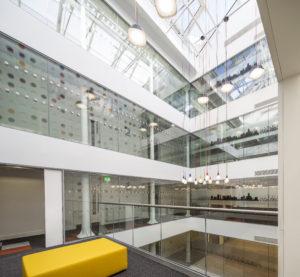 Building on its successful start to 2016, The Digital Hub, a flexible working space based in Dublin, has attracted a further five new tech companies into the digital cluster. The new additions to the flexible working space are tech companies AdScribe, Danal Mobile Services Ireland Limited, Ink and Light, Optimal Workshop and PicMonkey.
The Digital Hub has welcomed 15 new diverse technology companies in total this year, many of which cite the flexible working space, office facilities and location provided by The Digital Hub as among the key reasons for its selection.
Speaking about the move to The Digital Hub, Donal O'Connor, CEO, AdScribe, said: ''We looked at a number of places but The Digital Hub was by the far the best fit for our requirements. We started the office with just one employee and a plan to hire 3-4 by the end of the year. The flexibility to do this, yet still have our own office space (rather than 'co-working' desks) made The Digital Hub the perfect choice. We also love the area and community among the various companies located here.''
Tamsin Lyons, Owner of Ink and Light, also discussed the company's recent move to The Digital Hub, saying: ''Flexibility to scale up and down is really important to us. We spend most of our time developing ideas and projects with a small team. Production happens in short, intense bursts with a large crew. The ability to work out of the same place but not suffer the huge overheads with a large studio is a great advantage."
Commenting on the new companies to join The Digital Hub, Gerry Macken, Chief Executive Officer, Digital Hub Development Agency, said: ''After another successful quarter we are delighted to welcome five more companies to join the digital cluster here at The Digital Hub. The new companies have recognised Ireland as a key location within the EU, and have therefore set up their European base in Dublin. This trend is a reflection of our ongoing relationship with IDA Ireland. Another key factor for companies moving to Dublin is the hunt for flexible office space, which we provide here, allowing companies to operate as they need.''