Chambers Ireland welcomes news of second runway at Dublin Airport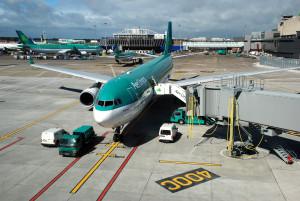 Chambers Ireland has welcomed the announcement by Dublin Airport Authority to progress its plans to develop a second runway at Dublin Airport.
The 3,110 metre runway will be built 1.6km north of the existing main runway and is expected to be delivered in 2020. The airport received planning permission in August 2007 to build a new runway, but the plans were put on hold due to the economic downturn and a fall in passenger numbers.
Commenting on the announcement, Ian Talbot, Chief Executive, Chambers Ireland, said: "This is a vital piece of national infrastructure that will support the continued growth of Ireland's economy. Ireland is fundamentally a trading economy, and as an island nation, we must strive to ensure that we have the international air connectivity necessary to allow our businesses to grow and create jobs."
Talbot continued: "Consequently a second runway at Dublin Airport is essential for the future growth of our economy. Expanding the capacity at Dublin Airport will increase international connectivity, grow access to external markets for Irish business and bolster our ability to attract Foreign Direct Investment. The additional capacity will also support the continued growth of our tourism industry, which is so vital for economic growth and jobs throughout the regions. Construction will also create a significant, valuable jobs boost.
"For too long our infrastructure build has had to play catch-up with our actual needs due in part to the complexity of planning. We welcome the decision to proceed with this vital piece of infrastructure on a timely basis," he concluded.