open eir and Aqua Comms agree €5m deal to enhance transatlantic data connections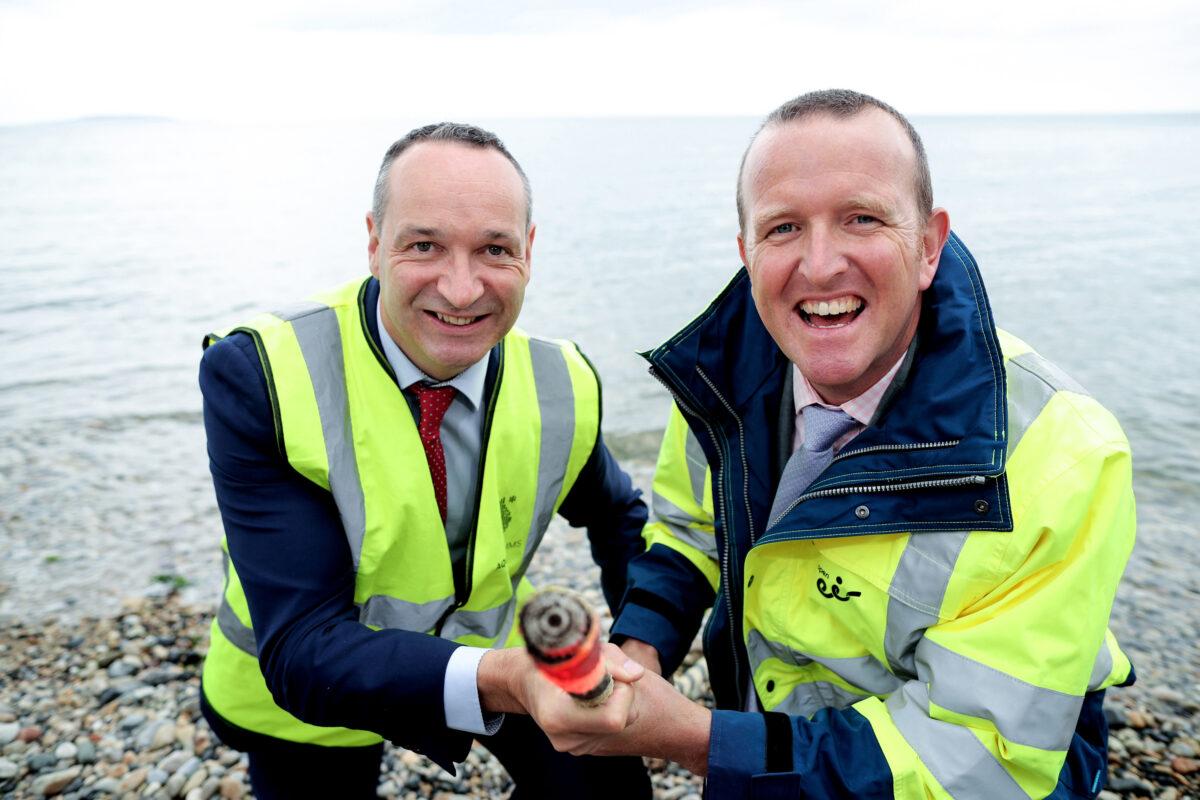 Communication service provider open eir has been chosen to provide an high capacity fibre link to connect Aqua Comms transatlantic AEConnect cable system to bandwidth-hungry data centres in Dublin.
The fibre provided by open eir is a fundamental building block for the Aqua Comms network, providing high capacity, transatlantic data-centre-to-data-centre connections for some of the world's leading social media, cloud and telecoms companies. As a result, data centres in Ireland, the UK and US will enjoy increased high-speed interconnectivity.
The multi-million-euro deal enables Aqua Comms to connect its $300M, 5,536km transatlantic subsea cable system to Dublin data centres from its Killala cable landing station. From Dublin, the system links to the existing Aqua Comms Irish Sea Fibre network, CeltixConnect, and on to Wales and major data centres in London. On the US side, the cable landing station connects to major data centres throughout New York City and New Jersey.
open eir's connectivity provides one of the diverse routes across Ireland and reinforces AEConnect's position as the most reliable and secure transatlantic cable system. Its unique levels of subsea reliability are achieved by avoiding major fishing grounds and shipping anchorage areas, as well as minimising the length of route in shallow water areas on the continental shelves. Along with its highly secure routing, AEConnect also delivers some of the highest transatlantic optical capacity able to eliminate slow bottlenecks that have existed in the past..
Martin Reilly, Vice President of Sales, Cloud and Content, Aqua Comms, said:"We needed a flexible and responsive terrestrial wholesale partner that could provide the fibre capacity, reach and security to reliably connect the cable landing station in Killala to our data centre locations in Dublin. As our customer needs expand, we require the ability to scale the network capacity. open eir's proposition met our needs and they were able to complete the work ensuring Aqua Comms' challenging timescales were satisfied."
Speaking about the agreement, Adrian Marron, Head of Sales & Service Management, open eir, said: "Dublin is already home to one of the largest clusters of data centres in Europe. Several IT multinationals currently have vast data centres under construction here as an increasing number of US companies view Ireland as a key entry point to access large European markets.
"By partnering with open eir, Aqua Comms' customers are guaranteed one of most secure and fastest transits from major Dublin-based data centres to New York, London and Europe. We are delighted to provide such a key link in this fantastic infrastructure that bolsters Ireland's reputation as one of the best locations to build data centres."