Marketers see value in social media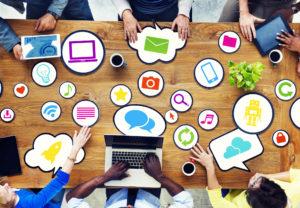 Seventy per cent of Irish marketers plan to increase their marketing budget given to social media in 2016, according to new research by Edelman and the Marketing Institute of Ireland. Fifty-one per cent of those surveyed highlighted Facebook as the single most important social platform for their business (up from 36 per cent in 2015) with LinkedIn and Twitter neck and neck on 22 per cent and 21 per cent respectively. The research was unveiled ahead of DMX Dublin, Ireland's largest digital marketing conference which takes place at the Aviva Stadium on March 9th.
Twitter remains the platform most likely to see an increase in activity, whilst Snapchat and Instagram see the biggest percentage change from 2015 results. Given Facebook's already dominant position, it continues to perform exceptionally well with 60 per cent saying they'll increase their activity in 2016.
Meanwhile, the Irish marketing community has expressed it support of new advertising regulations around the use of social media influencers. Seventy-five per cent of research participants appear to endorse a recent announcement by the Advertising Standards Authority's intent to crackdown on influencers who do not declare paid posts.
Thirty-seven per cent of marketers surveyed said that they had used a digital influencer in their brand activity, with 24 per cent of this group paying them for their involvement. Use of social influencers in marketing campaigns is set to increase in 2016, with 52 per cent of survey participants indicating that they would increase their use of prominent bloggers, Instagram, YouTube, Snapchat and Twitter users. Fifty-four per cent of respondents believe that online influencers can play a credible or very credible role but 25 per cent are worried about the ethics of using online influencers to promote a brand or product.